Your new Nature Dashboard
High Quality Reporting and Insights is essential to help you understand your land and bioacoustic monitoring results. Carbon Rewild Core is our biodiversity intelligence platform: a single online location for you to store your survey data and monitor biodiversity change over time.
Carbon Rewild Core is our revolutionary data dashboard, which brings together bioacoustic survey results in an intuitive and interactive format. This cutting-edge tool allows users to visualise and explore the rich bioacoustic data that is collected, offering unparalleled insights into the health and diversity of various ecosystems. Users can drill down into species-specific information, analyse activity trends, and compare sites. The launch of our data dashboard represents a significant step forward in making bioacoustic data accessible and understandable, empowering stakeholders to make informed decisions about biodiversity conservation and environmental stewardship.
Introducing Carbon Rewild Core:
Helping you understand your biodiversity performance and compare surveys with our new online dashboard.
Analysis of survey results and easy to understand metrics to help you understand your nature data
Currently launched in Beta, with the service available to new customers and partners.
Forget endless documents & PDFs – have all your surveys stored in the same please for easy comparison and review.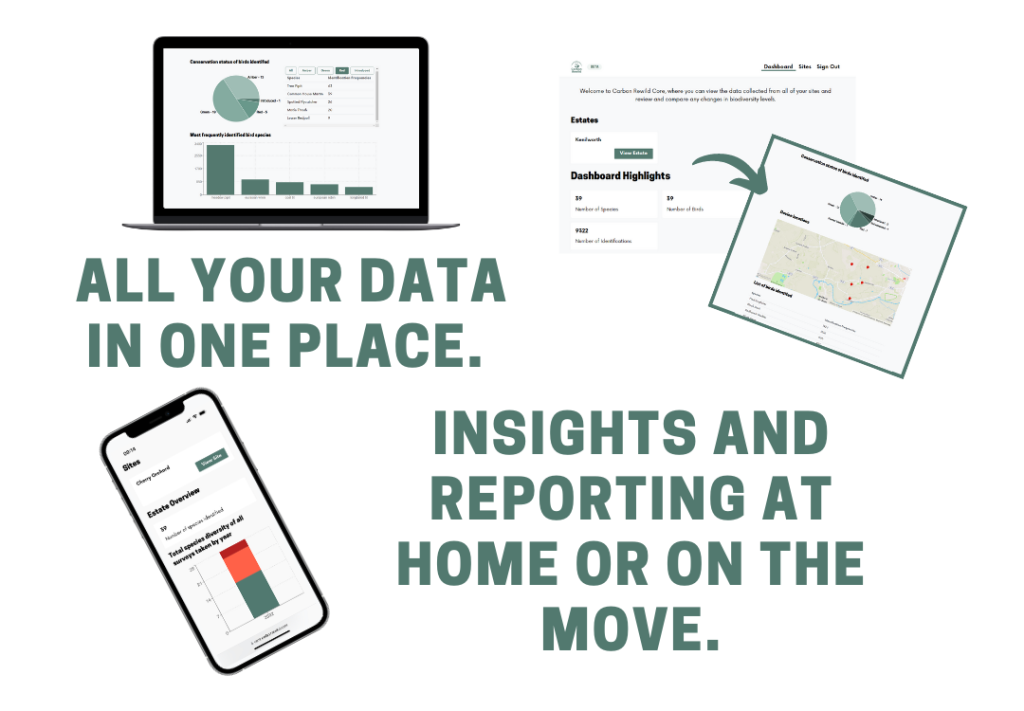 The platform is designed to support your landscape monitoring needs, large and small. Multiple "Estates" can be managed within a single dashboard (e.g. distinct managed woodlands or farms). When surveying large land areas, you can break down these areas into separate survey sites for analysis. Within each "Estate", you can break down your land into survey "Sites" (e.g distinct areas or habitats), which can be compared side-by-side.
We look forward to building Carbon Rewild Core with you, to maximise your nature data.
Key Features
Survey overview with easy to understand reporting and charts
Breakdown your land area into multiple "Sites", for focussed area monitoring and individual area review
Monitor biodiversity change over time
View your portfolio of surveys in one platform
Access your dashboard via mobile devices to see your results on the move or on site.
Nature Insights to take informed action
Future Features:
Bioacoustic Biodiversity Metrics
Advanced Species and Species Indicator insights
Daily and Hourly Activity breakdown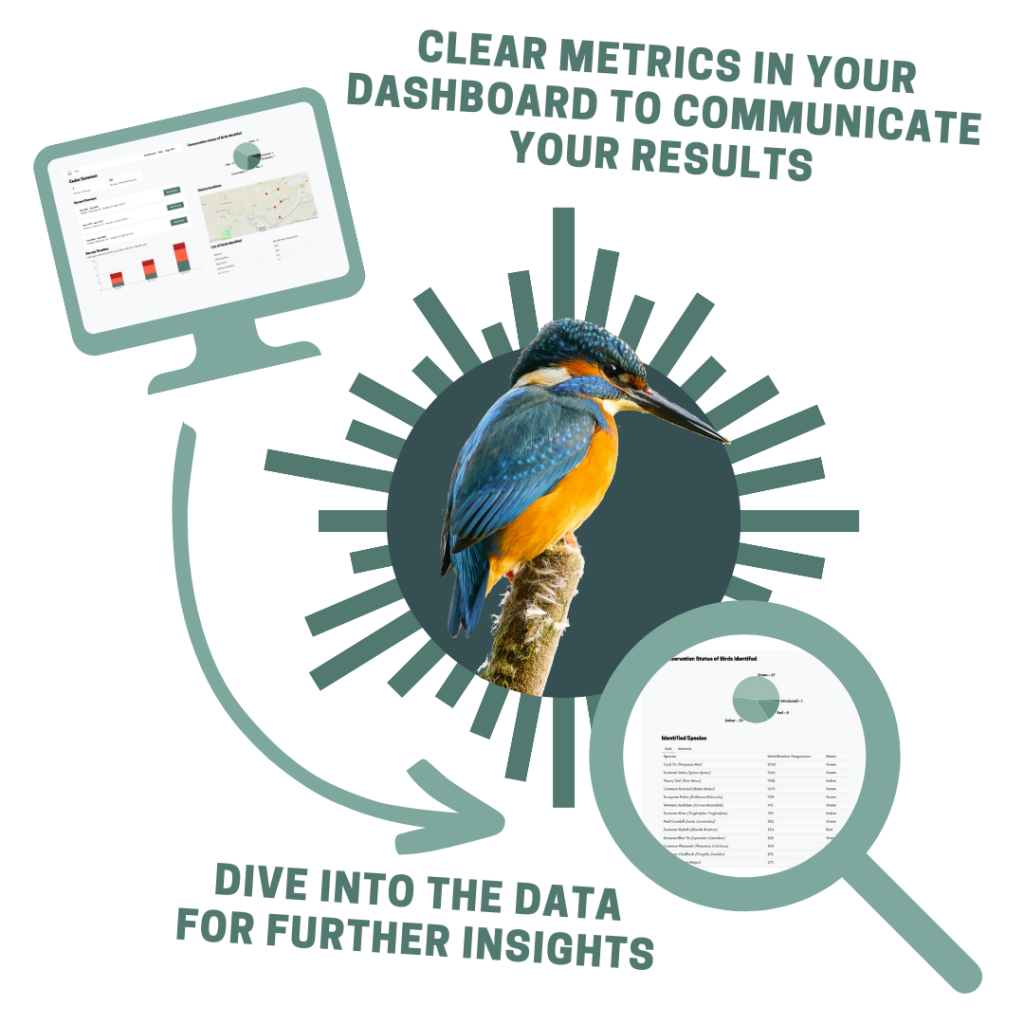 Want to learn more?
Have any questions or want to hear about our services? Please get in touch with us here, or select the link below to learn more.