Nestled into north-western corner of the Lake District, Ennerdale valley rises sharply from the coastal plain of West Cumbria, with the serene Ennerdale water guarded by rugged fells on all sides. Its principle elements of river, lake, forests and mountains collide to form dynamic ecosystems with diverse wildlife.
The Ennerdale Valley covers over 4000 hectares, includes several lively natural environments, and is also home to one of the longest running rewilding projects in the UK. The Wild Ennerdale partnership has allowed the landscape to evolve, steered by natural processes and the reintroduction of wild herbivores.
Prior to the launch of Wild Ennerdale in 2003, Ennerdale valley was historically used for a number of purposes. A large-scale coniferous tree planting initiative was started by the Forestry commission in the 1920s, which dominates much of the valley. Ennerdale Water was also peculiarly the location where Bill Clinton proposed to wife Hilary Clinton in 1973.
By relenting our control of the landscapes and removing old boundaries previously influenced by ownership, the coniferous trees are slowly making way for other native tree species, boosting biodiversity and broadening the food web. The variety of ecosystems, including wetland and forest, also means the land will offer greater carbon sequestration than other lands nearby.
The area boasts significant wildlife, including red squirrels, several herds of wild cattle, deer and pine martens. Restoration of various ecosystems has also led to increased habitat for birdlife and butterflies.
Ennerdale Water is much more isolated than other large bodies of water in the Lake district, far from major roads or railway lines, making the area perfect for a peaceful wildlife excursion.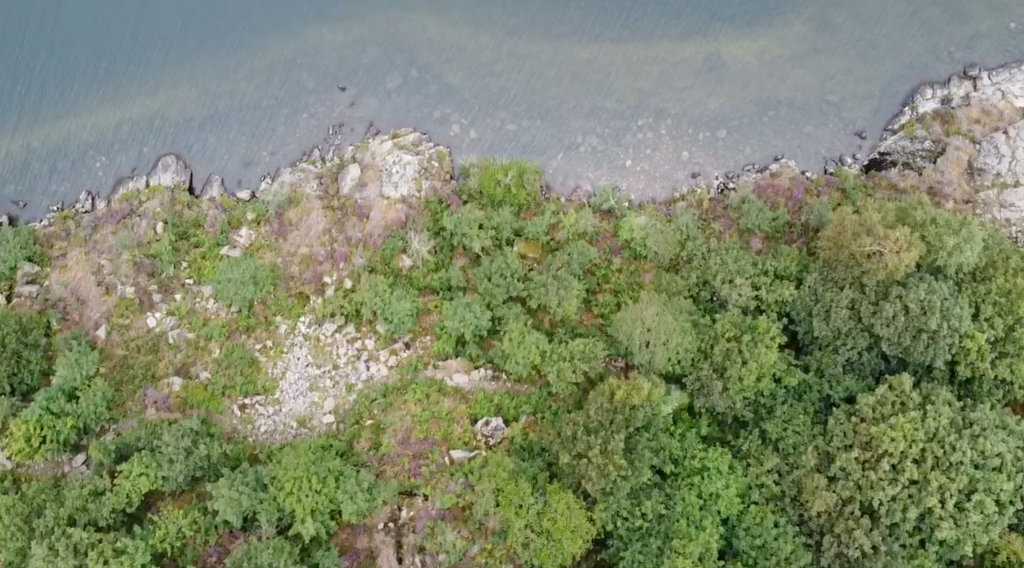 Ennerdale has led to the recovery of several species, including the Arctic Charr, which is the only fish breed in England to swim upstream to breed. Various factors were involved in the declining Charr population, including pollution and blocked migration.
In 2009, Ennerdale replaced concrete pipe bridge crossing Woundell beck with a single span foot bridge, restoring both fish access to 5km of spawning river and gravel deposition downstream onto Charr spawning grounds. Within a few years the number of spawning Arctic Charr increased from to over 500. Arctic Charr are also important as an indicator of climate change because they are at the southernmost limit of their natural territory.
"To allow the evolution of Ennerdale as a wild valley for the benefit of people, relying more on natural processes to shape its landscape and ecology" – Wild Ennerdale Vision
Livestock, farming and forestry have all been involved in the story of Ennerdale, and have helped shape the landscape of what we see today. However, its solitude and tranquility are still striking amongst the many valleys of the Lake District, and as natural processes take root, the overwhelming feeling of the wilderness makes this location truly special.